Benefits of Hiring an Outsourced Marketing Firm White Paper
Sep 27, 2020
Digital Marketing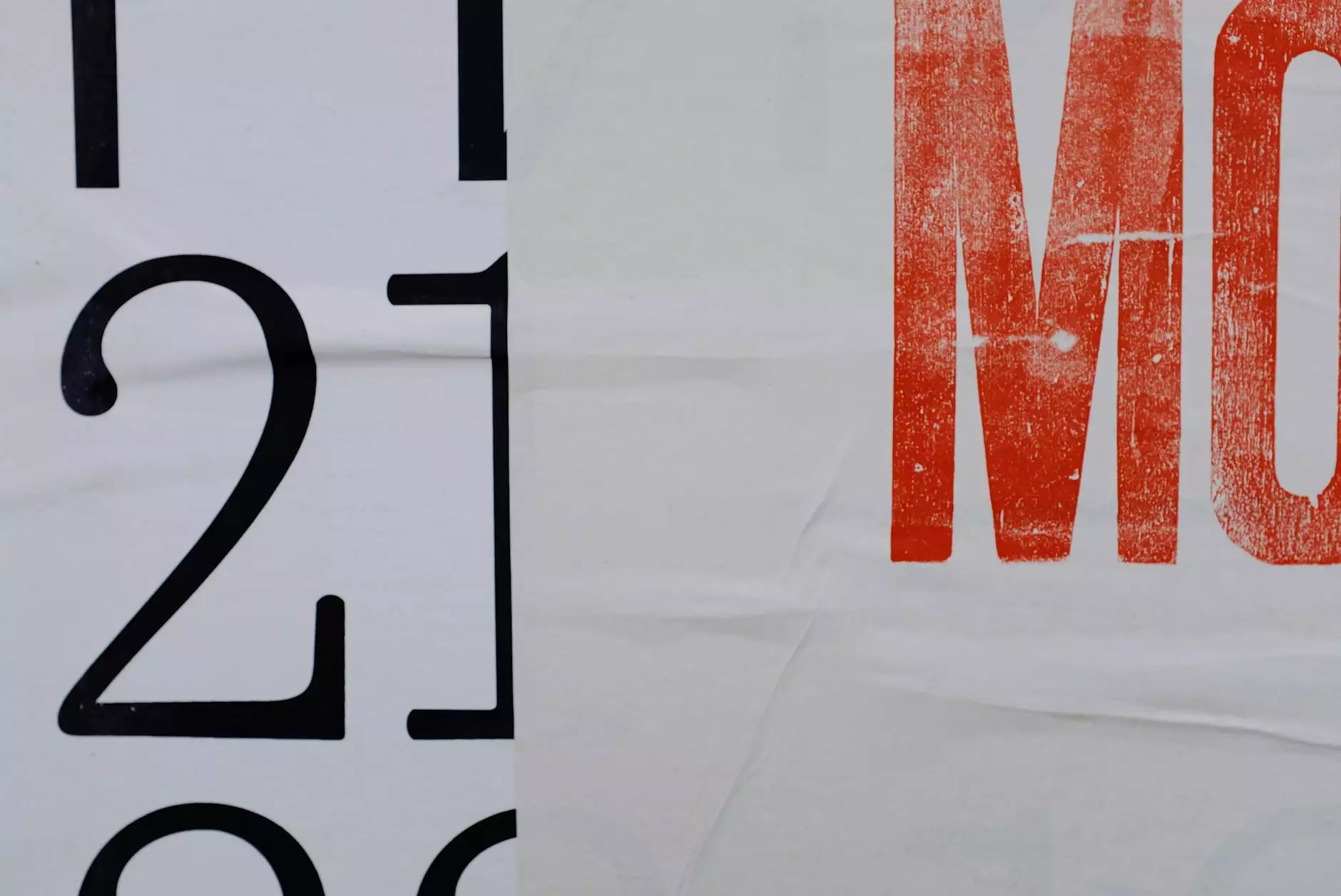 Hype Visions: Transforming Your Arts & Entertainment Business
Welcome to the Hype Visions White Paper on the Benefits of Hiring an Outsourced Marketing Firm. In today's competitive digital landscape, having a comprehensive marketing strategy is vital for the success of any Arts & Entertainment business. Hype Visions, along with its creative subsidiaries, Home Visions Search and Marketing 1 Vision Productions, can provide you with the expertise and resources you need to achieve remarkable results.
The Power of Strategic Marketing
Effective marketing goes beyond traditional advertising methods and requires a strategic approach that integrates various channels, such as search engine optimization (SEO), content marketing, social media, and more. At Hype Visions, we understand the power of strategic marketing and have dedicated ourselves to helping businesses in the Arts & Entertainment industry reach their full potential.
Home Visions Search: Unlock Your Online Visibility
With millions of online searches happening every day, it's crucial for your business to have a strong online presence. Home Visions Search, our specialized SEO division, focuses on improving your website's visibility in search engine results pages (SERPs). By employing cutting-edge SEO techniques, we ensure that your business ranks higher on relevant keywords, driving more organic traffic and leads to your website.
Our team of SEO experts conducts in-depth keyword research to identify the most valuable and competitive terms in your industry. We then optimize your website's on-page elements, including meta tags, headings, and content, to signal search engines that your business is relevant and trustworthy. Additionally, we leverage authoritative link-building strategies to enhance your domain authority and boost your online reputation.
Marketing 1 Vision Productions: Elevate Your Brand Awareness
A successful marketing strategy involves captivating content that resonates with your target audience. Marketing 1 Vision Productions, our content creation and marketing division, specializes in producing high-quality, engaging content that elevates your brand's visibility and drives customer engagement.
We understand that each Arts & Entertainment business is unique, which is why our team works closely with you to develop compelling content tailored to your brand's voice and identity. Whether it's captivating blog articles, visually stunning videos, or shareable social media posts, Marketing 1 Vision Productions crafts content that not only entertains but also strengthens your brand loyalty and drives customer conversions.
Unleash the Benefits of Outsourcing
Now that we've introduced Home Visions Search and Marketing 1 Vision Productions, let's delve into the specific benefits of outsourcing your marketing efforts.
1. Access to Expertise
By partnering with Hype Visions, you gain access to a team of seasoned marketing professionals who have a deep understanding of the Arts & Entertainment industry. Our experts stay up to date with the latest marketing trends and leverage their knowledge to create innovative strategies that drive sustainable growth for your business.
2. Cost-Effectiveness
Outsourcing your marketing is often more cost-effective compared to hiring an in-house team. With Hype Visions, you can avoid the expenses associated with recruiting, training, and retaining full-time employees. Our flexible pricing options allow you to access top-notch marketing services within your budget, providing you with a scalable solution that maximizes your return on investment.
3. Time-Saving
As an Arts & Entertainment professional, your time is valuable. By outsourcing your marketing needs to Hype Visions, you can focus on what you do best while leaving the marketing tasks to our experts. This allows you to streamline your operations, increase productivity, and allocate your time and resources more efficiently.
4. Cutting-Edge Technology and Tools
At Hype Visions, we invest in advanced marketing technologies and tools that enable us to deliver exceptional results. By outsourcing, you gain the advantage of accessing these tools without the need for additional investments. Our team stays ahead of the curve, utilizing data-driven insights to optimize your marketing campaigns and drive continuous improvement.
5. Scalability and Flexibility
As your Arts & Entertainment business grows, so do your marketing needs. By outsourcing to Hype Visions, you can easily scale your marketing efforts without the hassle of hiring and training new employees. We adapt our strategies to accommodate your evolving goals, ensuring that you have a marketing partner who can keep up with your business's growth.
Partner with Hype Visions Today
In conclusion, outsourcing your marketing efforts to Hype Visions, alongside Home Visions Search and Marketing 1 Vision Productions, offers a multitude of benefits for your Arts & Entertainment business. Our strategic approach, combined with our expertise, allows us to unlock your online visibility, elevate your brand awareness, and drive measurable results.
Don't let your competitors overshadow your business. Contact Hype Visions today to discover how we can transform your marketing strategy and help you achieve extraordinary success in the ever-evolving digital landscape.