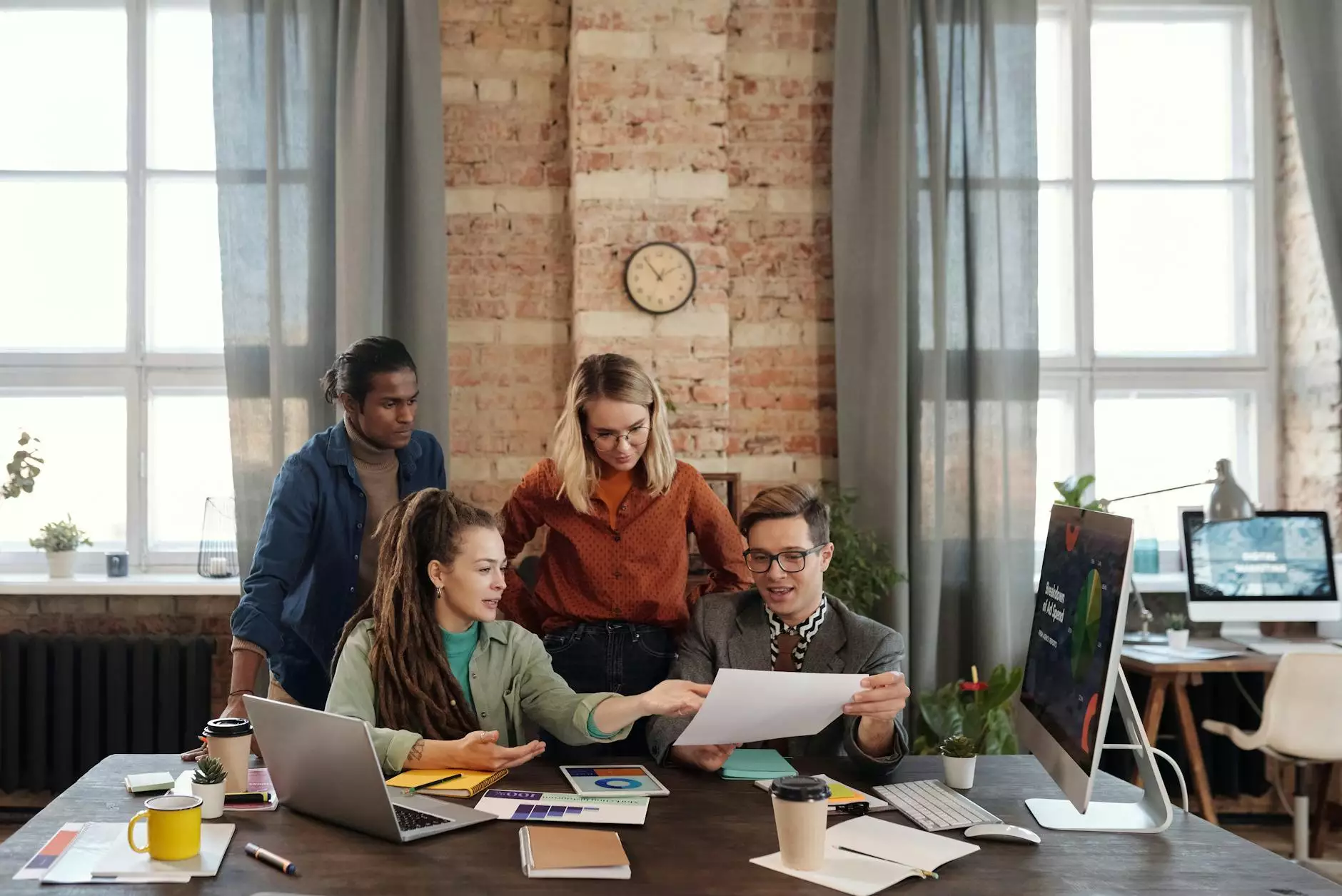 The Power of Marketing Retainers for Arts & Entertainment Businesses
Welcome to Hype Visions, your trusted partner in the exciting world of arts & entertainment marketing. In today's competitive digital landscape, it is crucial for businesses to have a comprehensive and sustainable marketing strategy. This is where our top-notch marketing retainers come into play. Our expert team of SEO specialists and high-end copywriters are here to help you outrank your competitors and achieve long-term success in the online realm.
Unleash Your Business's Online Potential
At Hype Visions, we understand that the arts & entertainment industry is unique and requires tailored marketing solutions. Our marketing retainers are designed specifically for businesses like yours, offering a range of services that propel your online presence to new heights.
Comprehensive Keyword Research
Keywords are the building blocks of effective SEO. Our team conducts in-depth keyword research to identify the phrases that will attract the right audience to your website. We ensure that your content aligns perfectly with industry-specific terms, allowing your business to rank higher on relevant search engine results pages (SERPs).
High-End Copywriting and Content Creation
Engaging and compelling content is essential for captivating your target audience. Our skilled copywriters create unique, keyword-rich content that not only ranks well in search engines but also resonates with your online visitors. From captivating blog posts to educational articles, we provide a wide range of content solutions designed to showcase your expertise in the arts & entertainment field.
On-Page Optimization
With our marketing retainers, we optimize every element of your website to ensure maximum visibility and user experience. Our team conducts thorough on-page optimization, including title tags, meta descriptions, heading tags, and URL optimization, all optimized according to the latest SEO best practices.
Link Building and Off-Page SEO
A robust backlink profile is crucial for building authority and credibility in the online world. Our marketing retainers include strategic link building campaigns tailored to the arts & entertainment industry. We focus on acquiring high-quality backlinks from reputable websites within your niche, helping your business gain a competitive edge.
Data-Driven Analytics and Reporting
At Hype Visions, we believe in the power of data. Our marketing retainers provide comprehensive analytics and in-depth reports that allow you to track the progress of your online campaigns. We provide valuable insights into website traffic, keyword rankings, conversion rates, and more, helping you make data-driven decisions to further optimize your marketing efforts.
Why Choose Hype Visions for Your Marketing Retainers?
As an arts & entertainment business, you deserve a marketing partner that understands your unique challenges and opportunities. At Hype Visions, we pride ourselves on delivering tailored solutions that drive results. Here's why you should choose us:
Industry Expertise: Our team has extensive experience in marketing for arts & entertainment businesses. We have a deep understanding of the industry's dynamics and know how to effectively position your brand.
Proven Track Record: Over the years, we have helped numerous arts & entertainment businesses achieve remarkable success. Our portfolio speaks for itself, showcasing our ability to generate sustainable growth.
Customized Strategies: We don't believe in one-size-fits-all approaches. Our marketing retainers are tailored to your specific objectives, ensuring that every aspect of your campaign aligns with your unique business goals.
Transparent Communication: We keep you informed every step of the way. Our team maintains open lines of communication, providing regular updates, and addressing any questions or concerns you may have.
Continuous Optimization: Online marketing is an ever-evolving landscape. We stay ahead of the curve by constantly analyzing data, adjusting strategies, and exploring innovative techniques. Your success is our priority.
Unlock Your Business's Full Potential with Marketing Retainers
Don't settle for mediocre marketing strategies that only scratch the surface. With Hype Visions' marketing retainers, you can take your arts & entertainment business to the next level. Our comprehensive approach, industry expertise, and relentless pursuit of excellence set us apart in the digital marketing realm. Contact us today to discuss your requirements and start outranking your competition in Google.