Welcome to the Telethon Kids Institute
Mar 4, 2022
About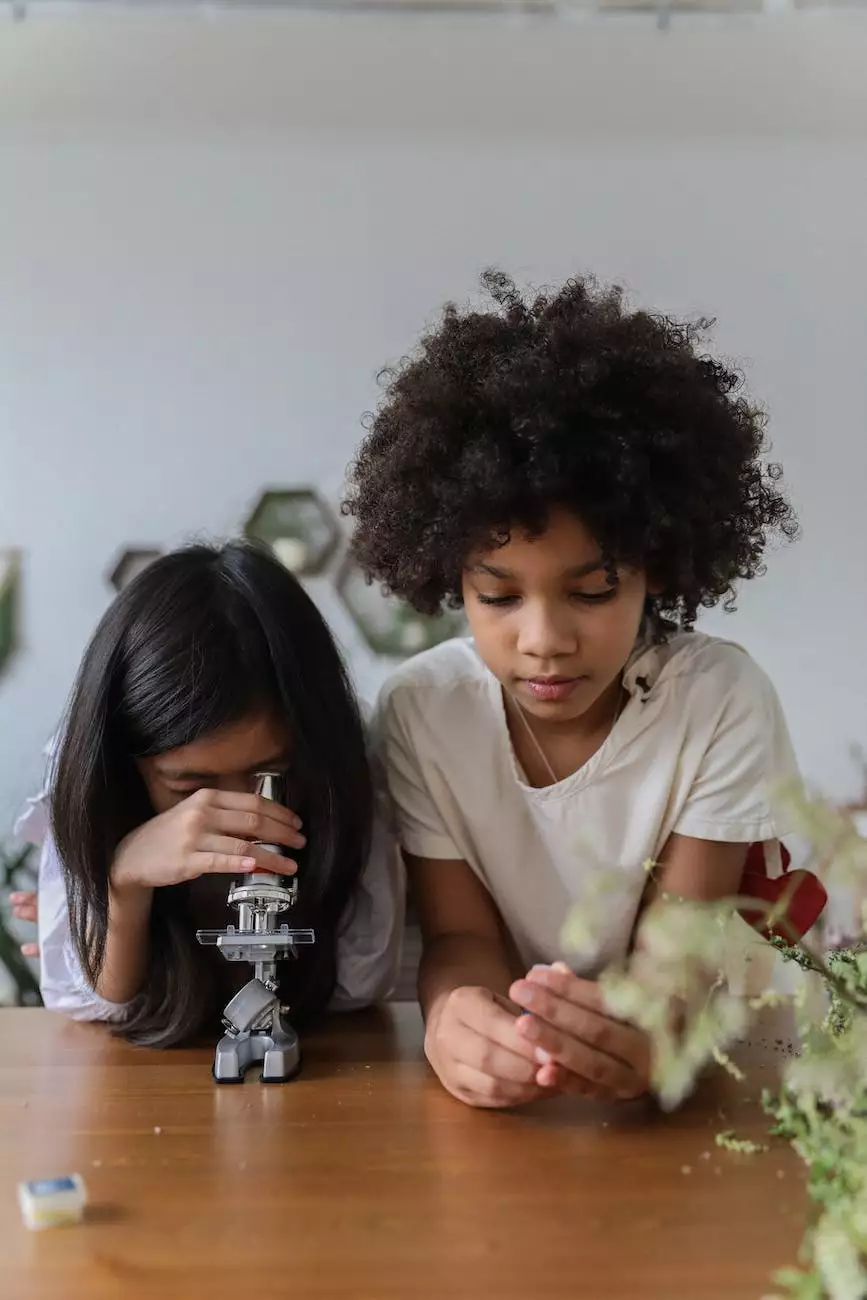 About Telethon Kids Institute
The Telethon Kids Institute, an organization based in Hype Visions, is renowned for its groundbreaking research and innovation in the field of children's health. Our mission is to improve the lives of children and families by conducting high-impact research, providing quality education, and implementing evidence-based clinical practices.
Research Excellence
In our relentless pursuit of better health outcomes for children, we focus on a wide range of research areas. Our multidisciplinary teams collaborate on projects covering various aspects of child development, genetics, mental health, infectious diseases, autism, and many more. Through this comprehensive approach, we aim to understand the complexities of children's health and make significant contributions to society.
Projects and Initiatives
At the Telethon Kids Institute, we are involved in numerous cutting-edge projects and initiatives that have the potential to shape the future of children's health. Our dedicated researchers work tirelessly to uncover new insights and develop innovative solutions. Some of our ongoing projects include:
Project 1: Home Visions Search
As a leader in the field of children's health, we understand the importance of early intervention and support for families. Our Home Visions Search project aims to provide accessible and effective resources for parents and caregivers. By leveraging technology, we create user-friendly platforms that offer valuable information, guidance, and community support. Through Home Visions Search, we empower families to make informed decisions and promote positive outcomes for their children.
Project 2: Marketing 1 Vision Productions
Recognizing the impact of media and marketing on children's well-being, our Marketing 1 Vision Productions project focuses on understanding and improving children's media experiences. We collaborate with industry professionals and content creators to develop evidence-based guidelines that promote healthy media consumption. By raising awareness about the potential risks and benefits of media, we strive to create a safer and more enriching environment for children.
Partnerships and Collaborations
At the Telethon Kids Institute, we believe in the power of collaboration. We actively seek partnerships with academic institutions, healthcare providers, government agencies, and community organizations to maximize our impact. Through these collaborations, we harness the collective expertise and resources to accelerate discoveries and translate research into practice. Together, we work towards a healthier future for all children.
Join Our Mission
Are you passionate about improving children's health and making a difference? Consider joining the Telethon Kids Institute. We offer diverse opportunities for researchers, clinicians, educators, and professionals in various disciplines. By joining our team, you become part of a community dedicated to transforming the lives of children and families through research, education, and clinical practice.
Contact Us
For more information about the Telethon Kids Institute or to explore potential collaborations, please don't hesitate to contact us. We are always excited to connect with individuals and organizations who share our vision.
Conclusion
At the Telethon Kids Institute, our commitment to improving children's health is unwavering. Through our pioneering research, innovative projects, and collaborative partnerships, we strive to make a lasting impact. Together, we can create a future where every child has the opportunity to thrive and reach their full potential. Join us in this journey towards better health for all children.